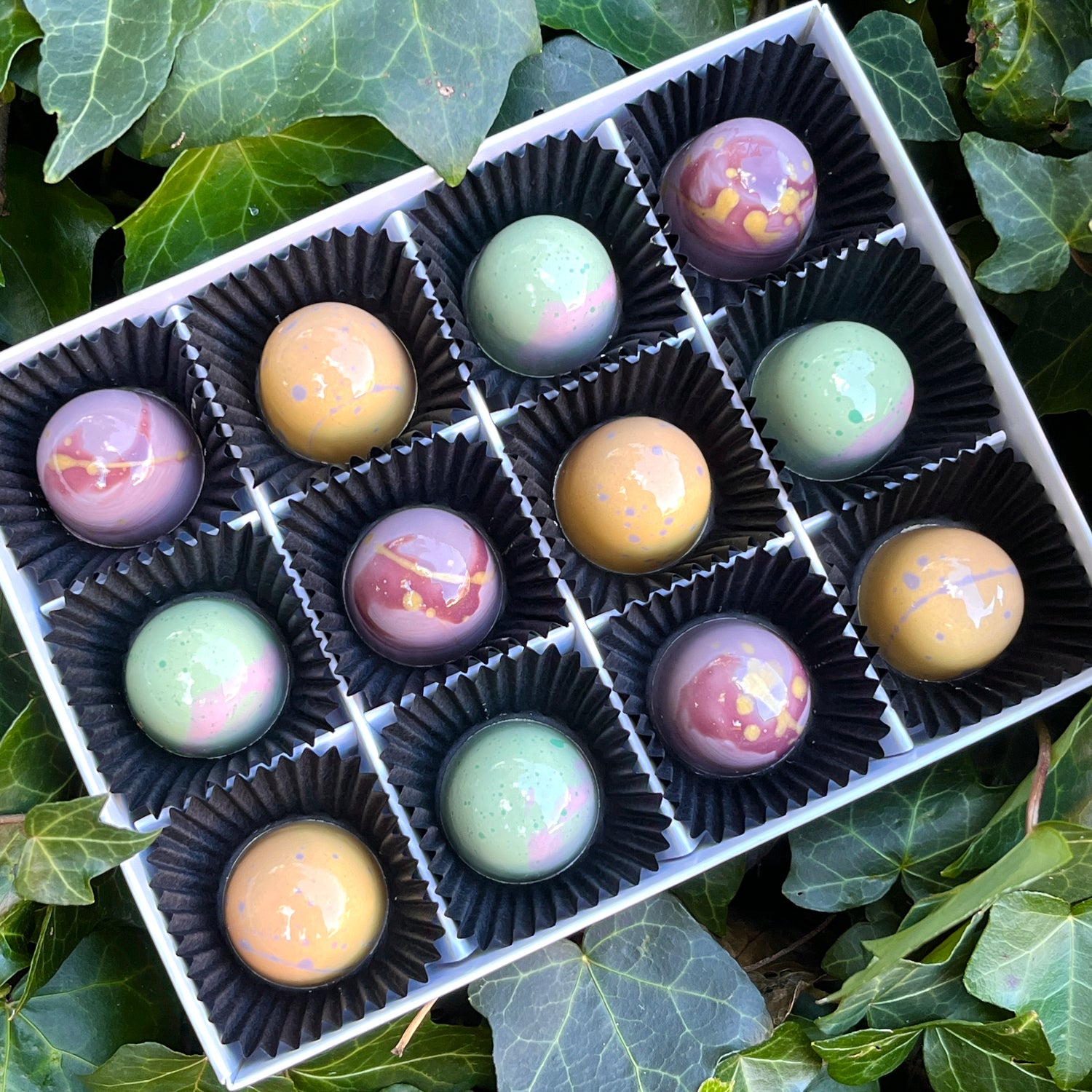 About Us
Studio Cocoa is a Canberra based chocolate studio creating gorgeous and delicious handmade chocolates. All the chocolates are created to the highest standards using ethically and sustainably sourced chocolate from across the world and high quality ingredients sourced locally where possible.
Our packaging is 100% Australian designed and made.

Studio Cocoa, formerly known as Sweet Treats by Tannah, first began in April 2020 and has grown to become the go to chocolate shop of many Canberrans.
About the Chocolatier
All of the chocolates from Studio Cocoa are created by Tannah Moran. Tannah is a qualified pastry chef with more than 5 years experience in kitchens across Canberra. In 2019 she began to focus her time more towards chocolate and took courses from multiple award winning chocolatiers from across the world in order to improve her skills.
In 2020, Sweet Treats by Tannah as born as a way for Tannah to share her love of chocolate with the wider community and show that chocolate can be so much more than what is found at the supermarket.
Being a predominately one person business, you'll find Tannah busy in the kitchen, manning one of the various pop-ups or delivering your local orders. You may also be lucky enough to meet one of the incredible helpers who jump in during busy times to help out in various roles.